Our sellers have benefited time and time again from our proven home selling process. We've broken many record sales prices which is why we remain consistent in what we do for our clients. There are many steps we take prior to bringing our listings to market, but one of the most important steps which we are going to talk about here, is staging.
***
Will Staging Help My Home Sell For More?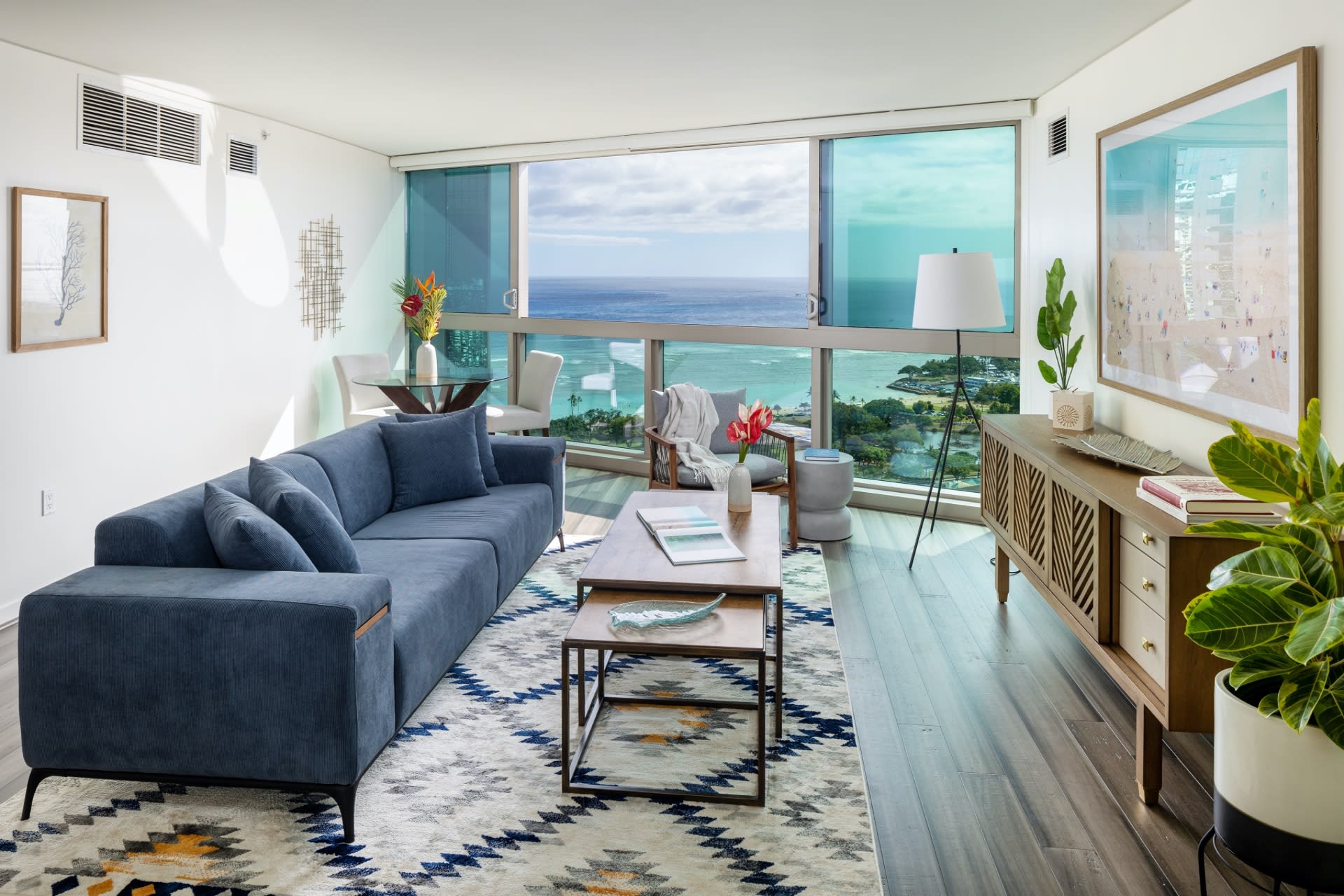 In a 2021 Profile of Home Staging written by the National Association of Realtors Research Group, a staggering 82% of buyers agents said home staging helps a buyer visualize the property as their future home. 23% of buyers agents said it helped increase the sum a buyer is willing to spend on the property by 1-5%, while another 18% said it helped increase the dollar value by 6-10%! So ask yourself, is hiring a discount broker who won't properly stage your property worth saving 1-1.5% when the result could be selling for 10% less? We can't say this enough... Focus on selling for more, not looking for discounts.
***
Not All Staging Is Created Equal
As is the case with any service, staging can be done in many different ways and at different levels. How many times have you walked into a "staged" open house only to see some plastic outdoor furniture in the corner of the living room? Or how about a fake plant and maybe some pillows in each corner of every room? Are buyers envisioning themselves lounging on the plastic furniture gazing at their plastic plant tipped over in the corner? Are they ready to make a strong offer with this warm feeling of comfort in their potential future home? Chances are, no... they aren't. Sure they may like the home and make an offer, and in a hot market who needs to stage? It's going to sell anyway! This may be true, but how much money are you leaving on the table because buyers don't feel anything when inside the home. How many buyers decided not to make an offer and drive up the sales price? If you want to sell for top dollar, focus on the following:
Quality - You wouldn't wear a luxury Patek Philippe watch with croc sandals, so why would you stage a multi-million dollar property with dollar store furniture and garage sale knick-knacks? Even if your property isn't worth millions, staging the space with quality items will make it look and feel more expensive. Buyers instantly feel as if they are buying luxury, which for you as a seller, means they are going to pay more. We are constantly updating our staging inventory to fit the properties we sell. We know it adds value to our seller's properties and we believe that investing in our clients will ultimately help their bottom line.
Completeness - Just as you wouldn't wear that luxury watch with plastic sandals, you also wouldn't put on a shirt and shoes and leave the house without pants. Staging a home or condo helps the buyer visualize how they can live in it. If you only stage one or two rooms, it doesn't give buyers the true sense of what the space could be. Living rooms, kitchens, and primary bedrooms/baths are most important, but don't forget about the spare bedrooms, office, and exterior space. Not all bedrooms need to be staged but it's important to focus on enough of them to show the size. With many buyers shifting their focus on homes with more exterior space, it's also important to show off your yard in its absolute best light. This doesn't just mean staging, it also means a pre listing clean up, landscaping, watering, and even planting flowers/trees to spruce things up.
Design/Knowing your Buyer - Not every buyer or seller will have the same design taste. That's what makes us unique. Everyone has their own opinion on different styles and design. While it's impossible to know who will be buying your property, it's important to think about why buyers are buying in certain locations or buildings. Many condo buyers are minimalists which is why we are seeing a shift in new construction focusing on smaller units, clean lines, and open views. Simple, clean, and modern staging will go along way for these situations. Large pieces that block the views and make the space seem cluttered will only turn away potential buyers. Single family homes on the other hand attract buyers with a different mindset. A large beach house in Kailua will look and feel off if the the staging is too sparse and contemporary. Buyers aren't just buying homes anymore, they are buying a lifestyle and it's important to help them see and feel this while walking through your home.
***
Your Bottom Line Is Important To Us
Staging helps buyers visualize themselves living in the home. The more buyers picturing themselves living in your home, the more offers you'll receive. In hot markets, homes will sell in most any condition, but we don't just look to sell homes for our sellers. We look to sell them for top dollar and increase our clients bottom line. Your home is likely your largest asset which you have invested heavily in, and it's for this reason that we invest in our sellers by providing quality staging that stands out from every other home/condo on the market. Don't just sell, sell for MORE!